Ther is the site www.paolodorigo.org
return to www.paolodorigo.it
PER IL MARXISMO-LENINISMO-MAOISMO
FOR MARXISM-LENINISM-MAOISM
AGAINST ALL FORMES OF TORTURE AND ALL FORMS OF NAZI-POWER AGAINST THE MASSES AND AGAINST THE ONLY COMMUNIST LINE, THE MAOISM !!
DIRSI COMUNISTI SENZA RICONOSCERE LA TERZA TAPPA MAOISTA E' COME DIRSI CRISTIANI E PREDICARE L'INQUISIZIONE !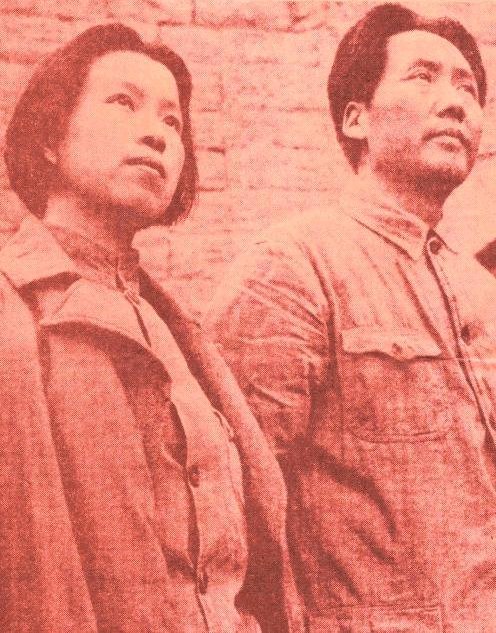 ---
click on image of Comrades Mao Tse-Tung (Mao Tze-Dong) and Chiang Ching (Qiang Qing)
for entry into www.paolodorigo.org/index2.html (documentation, arts) .
PRIMA CONTRO L'IMPERIALISMO
FIRST AGAINTS IMPERIALISM
PRIMA CON LA RIVOLUZIONE PROLETARIA MONDIALE
FIRST WITH THE WORLD PROLETARIAN REVOLUTION
PRIMA CON LA RIVOLUZIONE PERUVIANA
FIRST WITH THE PERUVIAN REVOLUTION
PRIMA CON LA RIVOLUZIONE NEPALESE
FIRST WITH THE NEPALI REVOLUTION
PRIMA CON LA RIVOLUZIONE DELLE FILIPPINE
FIRST WITH THE PHILIPPINE'S REVOLUTION
PRIMA CON LA RIVOLUZIONE PALESTINESE
FIRST WITH THE PALESTINIAN REVOLUTION
PRIMA CON LE MASSE DI OGNI ETNIA E NAZIONE
FIRST WITH THE MASSES OF ALL ETHNIC ET NATION
PRIMA CONTRO LA REPRESSIONE
FIRST AGAINST THE REPRESSION
PRIMA SEMPRE A SINISTRA MA CON LA LINEA DI MASSA
FIRST ALWAYS ON THE LEFT BUT WITH THE MASS-LINE
PRIMA CONTRO LE LINEE OPPORTUNISTE DI DESTRA
FIRST AGAINST THE RIGHT OPPORTUNISM LINES
PRIMA CONTRO IL REVISIONISMO OVUNQUE NEL MONDO
FIRST AGAINST REVISIONIST OVER THE WORLD
---
<![if !supportLineBreakNewLine]>ET, AT LEAST, AGAINST YOURS, SHINKERS<![endif]>
---
CP 101 30034 MIRA VE ITALY
fax +39 041 5600258
tel.mobile +39 334-3657064
<![if !supportLineBreakNewLine]>
<![endif]>
<![if !supportEmptyParas]> <![endif]>
<![if !supportEmptyParas]> <![endif]>